Adobe Lightroom Classic CC for teams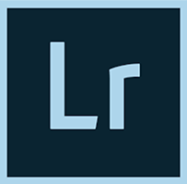 Producent: Adobe
Pakiet zdjęć: bez pakietu
Platforma: Win/Mac
Forma: licencja elektroniczna
Dostępność:
Produkt dostępny
chwilowo niedostępny
Kataloguj i poprawiaj swoje zdjęcia z aplikacją Adobe Lightroom. Program został stworzony do importowania surowych plików RAW w celu ich dalszej obróbki, dopasowania kolorów, ostrości, balansów bieli i innych efektów. Miliony osobnych kombinacji dla każdej fotografii tylko po to aby zdjęcie finalne zaskoczyło wszystkich. Importuj zdjęcia do biblioteki, poprawiaj i sprawdzaj w czasie rzeczywistym. Baw się kolorami, usuwaj nieporządne obiekty oraz udostępnij swoje fotografie we wszystkich możliwych sposobach. Wszystko po to aby Twoje zdjęcia wyglądały niesamowicie.
Kod producenta: 65297834BA01A12
Kod producenta: 65297834BA01A12
Kod producenta: 65297835BA01A12
Kod producenta: 65297848BA01A12
Kod producenta: 65297849BA01A12
Kod producenta: 65297834BC01A12
Kod producenta: 65297835BC01A12
Kod producenta: 65297848BC01A12
Kod producenta: 65297849BC01A12
Kod producenta: 65296107BB01A12
Kod producenta: 65296113BB01A12
Kod producenta: 65296100BB01A12
Kod producenta: 65296106BB01A12
Wprowadzono nieprawidłowy adres e-mail, treść jest zbyt krótka lub nie zaznaczono wymaganej zgody.
Dziękujemy za złożone zapytanie, udzielimy odpowiedzi na podany adres e-mail
Masz pytania lub chcesz dowiedzieć się więcej o produkcie, napisz do naszego eksperta.
Najciekawsze pytania opublikujemy na stronie. Zapraszamy!